Our vision
We help companies drive the future.
Our mission
We want to build a better world by helping companies raise funds for innovation
and for employees development. This is our superior goal, which accompanies us in everything we do. To achieve it, we use our international experience, internal talents and specialist knowledge.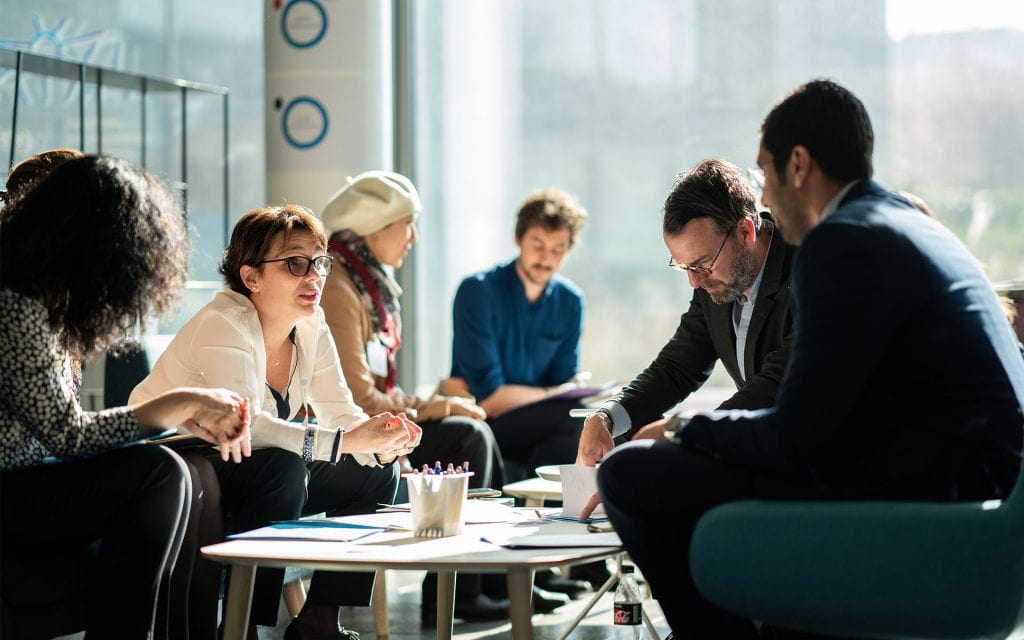 Further Together
Ayming's success and better financial results of our customers are the effect of our employees' activities, based on their knowledge, values and behaviour.
Ayming's culture reflects and nourishes those values and behaviour. Further Together is a motto that briefly summarises our culture and approach to work in teams with our customers. This is the key element in the way we attract talents and create a growing and friendly work environment.
Ayming's values have not been imposed on us. They reflect what our people think and feel about the company and their role in the organisation. In 2018 we asked our colleagues to describe their values and mode of operation with their own words. Focus groups had meetings in all the countries that we operate in and all of our employees were involved in the questionnaire.
The values that emerged in the process are part of our DNA.
TEAM SPIRIT – The way we work together
We support one another by sharing knowledge and ideas and by combining our complementary skills to achieve the best results possible.
CREATIVITY – The way we innovate
We study and analyse, using our resourceful approach, knowledge of the sector and creative thinking to solve problems.
PRAGMATISM – The way we get it done
We focus on client results, creating concrete solutions rooted in our experience and expertise, not in business theory.
OPEN MINDS – The way we communicate
We listen, appreciate every point of view, without any bias or pre-assumptions, we encourage people to engage in a dialogue, we share facts with our colleagues and customers in a clear and open way.
PASSION – The way we feel
We are engaged and full of enthusiasm, we work in a positive and friendly environment and we feel satisfied only when we achieve truly valuable results.
INTEGRITY – The way we deal
We respect one another and we create relations based on sincerity and trust, observing the highest ethical standards in all our business relations.